IRONMAN Portugal - Cascais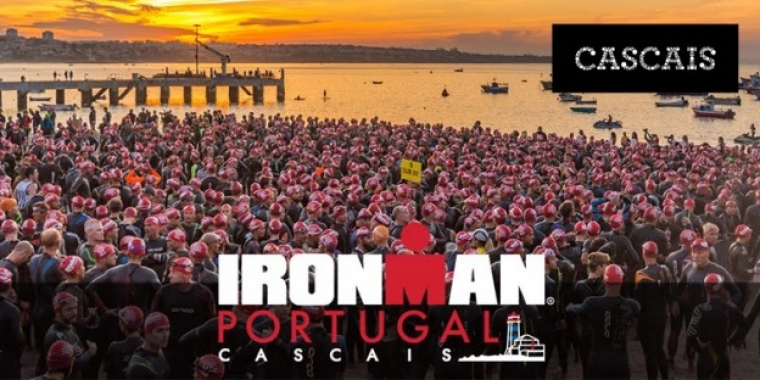 Description
IRONMAN returns to Cascais in 2020 with something new! This year a distance triathlon will be added to the existing IRONMAN® 70.3 Portugal-Cascais. The inauguration of IRONMAN Portugal-Cascais will take place on 26 September 2020. The next IRONMAN 70.3 Portugal-Cascais, which was first held in 2017, will take place on 27 September 2020.
Athletes taking competing in IRONMAN Portugal-Cascais will have to swim for a distance of 3.8 km (2.4 miles) between Cascais Bay and Estoril, before emerging from the water in front of the Fortress at the Cascais Sailing Club. Then they will take to their bikes to complete the unique 180.2 km (112 miles) course following the road from Guincho beach to Sintra and the Estoril race track. The cycling segment ends with two shorter laps on the flat oceanside roads between Lisbon and Cascais.
The competition ends with a 42.2 km (26.2 miles) marathon on a three-lap course beginning in Cascais then along the Guincho coast road to Cabo Raso and back to Cascais.
IRONMAN Portugal-Cascais has qualification places for each class at the IRONMAN World Championship in Kailua-Kona, Hawaii.
Already started training?
Registration: IRONMAN Portugal-Cascais and IRONMAN 70.3 Portugal-Cascais from October 23rd 2019 - 3:00 UTC
Information: www.ironman.com/portugal | portugal@ironman.com