Bosque dos Gaios Park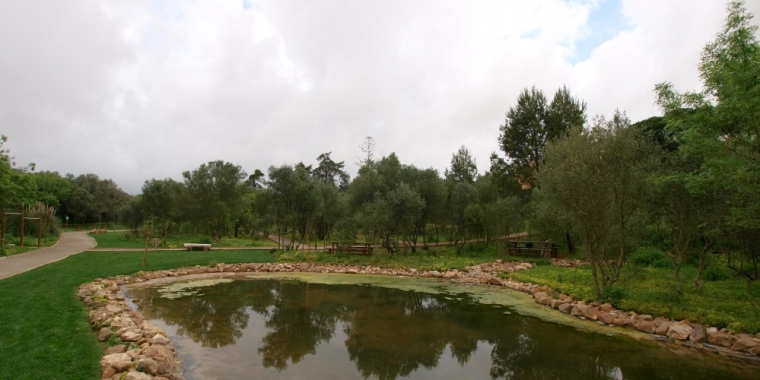 Description
This park, with 2,5 hectares, offers a green space with areas for rest and leisure.
The recovery of this area respected the climate and native vegetation, increased biodiversity, the protection of the fauna that inhabits the Forest (jays, hares, rabbits, eagles and owls), the minimisation of orographic alterations and the restoration of the existing dry stone walls
Visitors now have an area for picnics, a viewpoint, a site for community vegetable gardens and a range of facilities to promote physical activity.
Paths in permeable material were also created for bikes and priority vehicles as well as access to pedestrians on a permeable surface.
Facilities:
Children's playground area