Condes de Castro Guimarães Museum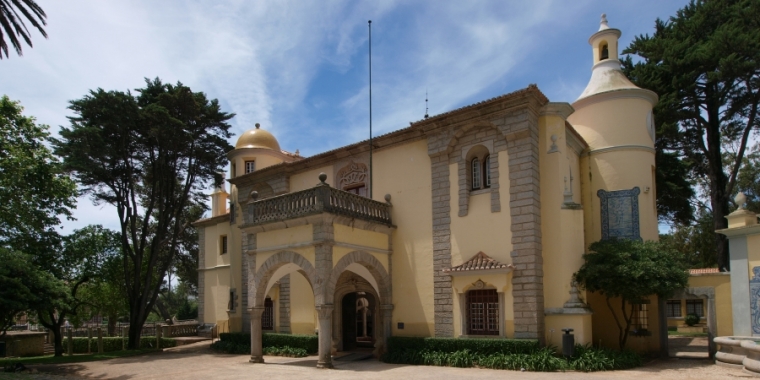 Description
INFORMATION
The Museum is temporarily closed until further notice due to the  Covid-19 pandemic.
---

Located inside Parque Marechal Carmona, the Condes de Castro Guimarães Museum was inaugurated in 1931 and is the oldest museum space in the county.
Set in a small cove so close to the sea that the water actually laps the building at high tide, the location of this fine example of the revivalist architectural style is as appealing as its contents. The museum's exhibits include an impressive art collection, rare pieces of Indo-Portuguese furniture, a few prehistoric archaeological remains and a library notable for its illuminated manuscript dated 1505 and some richly-bound volumes from the 17th century.
The palace was built by Jorge O'Neill in 1900 to a design by Luigi Magnini, creator of some important neo-Manueline revivalist projects such as the Bussaco Palace Hotel in central Portugal and Quinta da Regaleira in Sintra. The building was further developed by the prominent painter and architect, Francisco Vilaça.
Taking a stroll through the surrounding Marechal Carmona Park brings you to a small chapel, some beautiful painted azulejo tiles and refreshing nooks to relax.
More information in visitcascais.com