Carcavelos Beach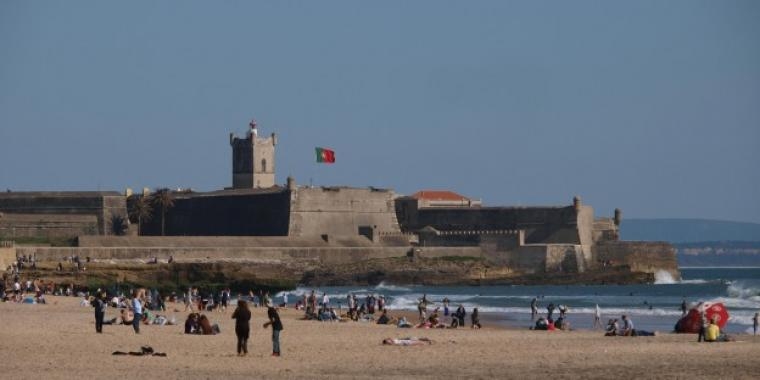 Description
It is the first municipal beach when coming from Lisbon, sandwiched between the Fort of S. Julião da Barra and the tip of Rana.
It has a large expanse of sand and is much sought after by Surfers, Windsurfers and Bodyboarders, where several competitions take place as a result of the strong waves. There is a pedestrian area surrounding the beach, where you can find many restaurants, bars and outdoor coffee shops.There is also an extensive green area north of the Marginal.
Activities: Surf, Windsurf
Length of beach: 1,25km
Safety: Beach lifeguard/flagged (in bathing season)
Facilities: Medical Centre/First Aid, restaurant, bar, surf school
How to get to the beach:
By car - take the EN6 - Marginal – or through the inside roads of Carcavelos. Park in a designated area and walk to the beach
By train - Exit at Carcavelos train station and walk to the beach
Access to the beach through a stairway and ramps.