Casa das Histórias Paula Rego (Paula Rego House of Stories)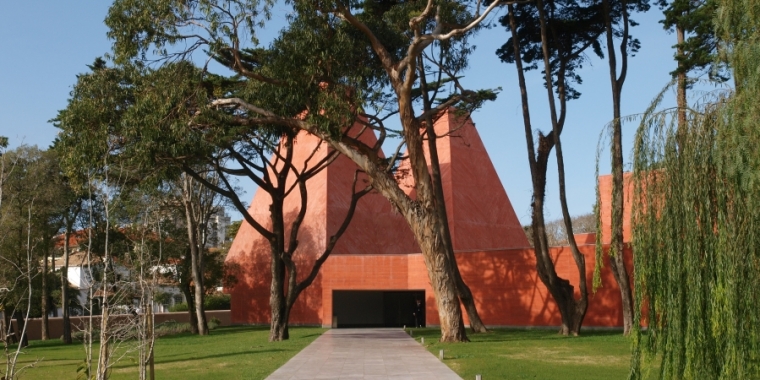 Description
INFORMATION
The Museum is temporarily closed until further notice due to the  Covid-19 pandemic.
---
 
In 2006, the London-based painter Paula Rego (currently the best-known Portuguese plastic artist of her generation) chose Cascais as the location for her House of Stories, a project designed by the architect Eduardo Souto de Moura.
The display comprises a significant number of her works as well as some by her husband, Victor Willing, an artist and critic who died in 1988.
With its varied parallel programme, the Paula Rego House of Stories is a first-class cultural attraction that provides a dynamic and ongoing educational service for the local community by continually rotating its collection.
Facilities include a cafeteria, bookshop with a small library and an auditorium.
In addition to a regular programme of activities in the auditorium, the space has dynamic initiatives prepared by the educational service, guided tours and also audio guides.
More information in casadashistoriaspaularego.com