Quinta da Alagoa Park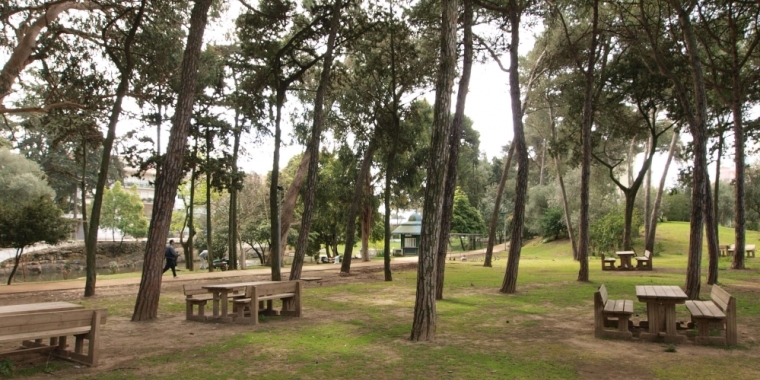 Description
It once was a Carcavelos wine production estate, but today it is a green area widely sought out by the locals.
From the past, the border has remains of the original forest, raised in topiary boxwood along the ruins of the old buildings, as well as structural elements of the estate, including hydraulic parts for groundwater harvesting and storage and transportation to the surface. The lake that gives it its name is still fed the same way by the groundwater harvesting.
A space where active and passive informal recreational is possible on the vast lawns, in the two playgrounds,  in the areas surrounding the lake and next to the older architectural elements.
Facilities:
Children's playground area, coffeee shop, picnic areas, walking circuit, parking