Palmela Park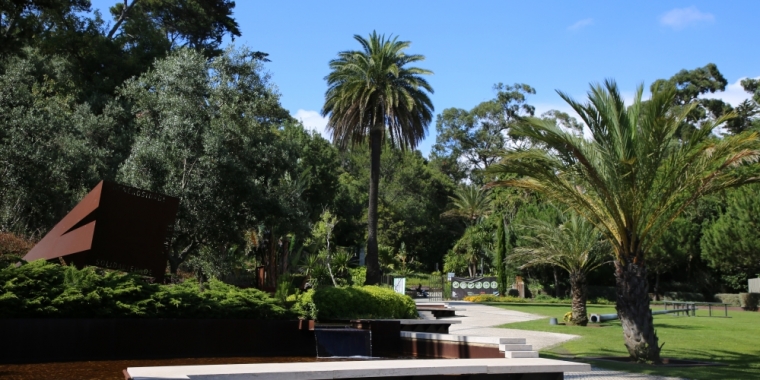 Description
The construction of ths park was ordered by the Dukes of Palmela, at around 1870 and the Duchess herself, a woman with great interest in plastic arts, made a point of monitoring the construction of the garden closely so that it would reflect her taste.
With ample space, large trees and watered by a water line, the Ribeira dos Boqueiros, at that time, the park was the setting for many parties, including fairs and exhibitions. Even today, it continues to receive various cultural activities such as concerts, plays and dance performances at the Auditório Fernando Lopes Graça (Fernando Lopes Graça Auditorium).
In this park you can find a circuit which challenges sports lovers to climb hills and explore paths that pass over the local river.
Facilities:
Coffee shop, auditorium, tree climbing circuit, walking circuit, parking