Casa de Santa Maria (Sta. Maria House)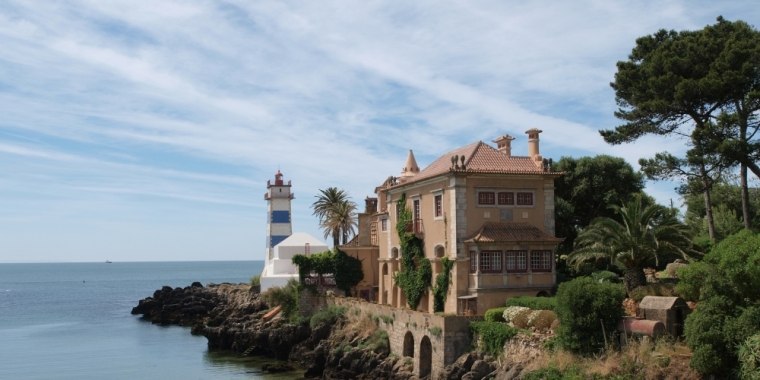 Description
INFORMATION
The Museum is temporarily closed until further notice due to the  Covid-19 pandemic.
---
This house was built in 1902 by Jorge O'Neill, a direct descendant of the Irish royal family, who in the late 19th century followed the example of the Portuguese Court and chose Cascais as his summer retreat. It was designed by Raul Lino, one of the most respected Portuguese architects of the 20th century.
Etched into the Cascais landscape, and forming an integral part of the Santa Marta Lighthouse Museum and Condes de Castro Guimarães Museum & Library complex, the house is notable for its typically Mediterranean architectural style with lots of natural light and strong Moorish influences, including some impressive horseshoe-shaped arches and tiles.
The decorative richness of this house is apparent in the beautiful 17th century painted tiles and magnificent oil-painted wooden ceiling.
Many people of high distinction have stayed here including Charlotte, Grand Duchess of Luxembourg and her family, the Counts of Barcelona, King Umberto II of Italy and the Duke and Duchess of Windsor, among others.
Besides guided visits, it is also a much sought-after venue for a wide range of workshops, conferences, book presentations, courses and temporary exhibitions.
More information in visitcascais.com