Cascais Tide Gauge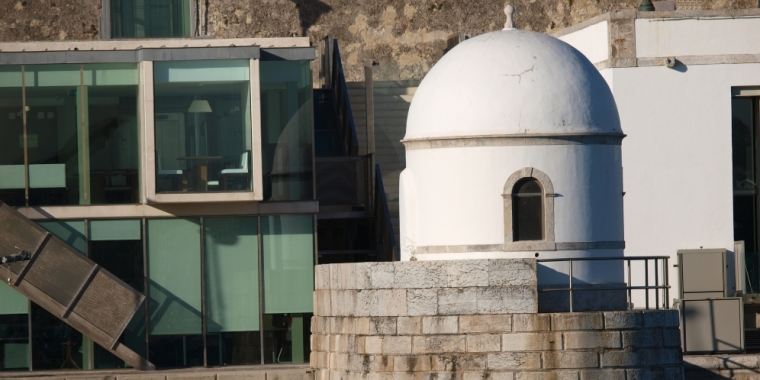 Description
INFORMATION
The Tide Gauge is temporarily closed until further notice due to the  Covid-19 pandemic.
---
 
Appointment needed for visits to the Tide Gauge. Appointments can be made at tuesdays and thursdays
Contacts for appointments:  ​​+351 214  815 907 / +351 214 815 949 | museumar@cm-cascais.pt 
The Marégrafo de Cascais (Cascais Tide Gauge) dates back to the last 19th century and was one of the first European observatories dedicated to the study of currents and tides. The system was built in 1877 by A. Borrel, in Paris, and is still in full operation.
Connected to the oceanographic laboratory of King Carlos I, the first of Cascais Tide Gauge was installed in 1882 on the east side of the rock fortress over the bay of Cascais, having moved to the current site (displacement of about 30 metres) on the 23rd of August 1900.
Its installation was motivated by the need to establish and maintain a national reference of altitudes. Data collected since its installation has permitted the establishment of different altimetric time references, also allowing the continuous adaptation of the "Datum altimeter" (zero altimetry registered for more than a century in Cascais).