S. Pedro do Estoril Beach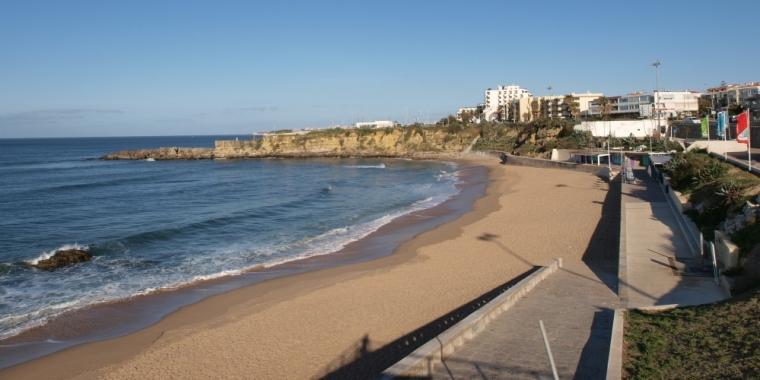 Description
This beach has a considerable expanse of sand in periods of low tide, framed by Pedra do Sal. Pedra do Sal is a geological accident composed essentially by limestones and marls with 90 and 120 million years old.
S. Pedro do Estoril Beach is very sought by surfers and has an excellent access, both pedestrian and road.
Activities: Surf
Length of beach: 0,28km
Safety: Beach lifeguard/flagged (in bathing season)
Facilities:  Medical Centre/First Aid, restaurant, bar, windsurf school
How to get to the beach:
By car - Take the EN6 - Marginal – or through the inside roads of S. Pedro do Estoril. Park in a designated area and walk to the beach
By train - Exit at S. Pedro do Estoril train station and walk to the beach
Access to the beach through a stairway and ramp.