Espaço Memória dos Exílios [Memories of Exiles Exhibition]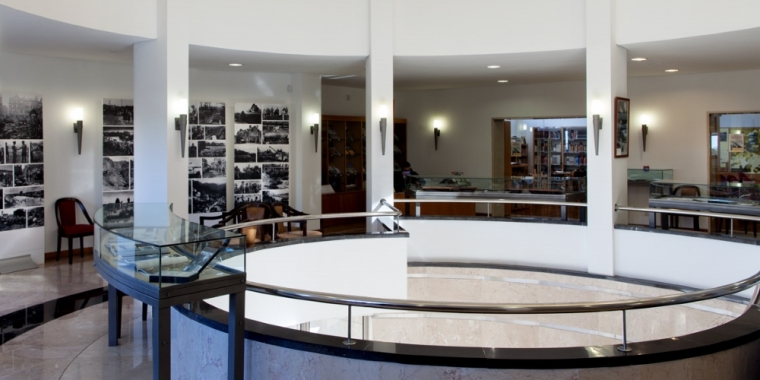 Description
INFORMATION
The Center is temporarily closed until further notice due to the  Covid-19 pandemic.
---
This space evokes the essential memory of one of the most striking features of the recent history of the county: to represent a place of refuge, waiting and passage for thousands of exiles and refugees in the context of the various European conflicts.
Between 1936 and 1955, with particular emphasis on the period of the Second World War (1939-1945), statesmen, kings without a throne, writers, artists, thinkers, spies, businessmen, and also thousands of anonymous people found a place of refuge at the so-called Costa do Sol, on the axis of Cascais-Estoril, punctuated by a significant network of hotels and hostels and all kinds of resources connected to a seaside resort.
It is located in the centre of Estoril, on the top floor of the post office, a building dating from 1942 and designed by the modernist architect Adelino Nunes. It recreates the atmosphere of these decades, through a permanent exhibition centre consisting of archival material, photographs, objects and time reference material.
In addition to the nucleus for the permanent exhibition, Espaço Memória dos Exílios (Memorial Space of the Exiles) is made up of an auditorium, an area for temporary exhibitions and a library specialised in 20th Century History and the topic of the Exiled.