Abano Beach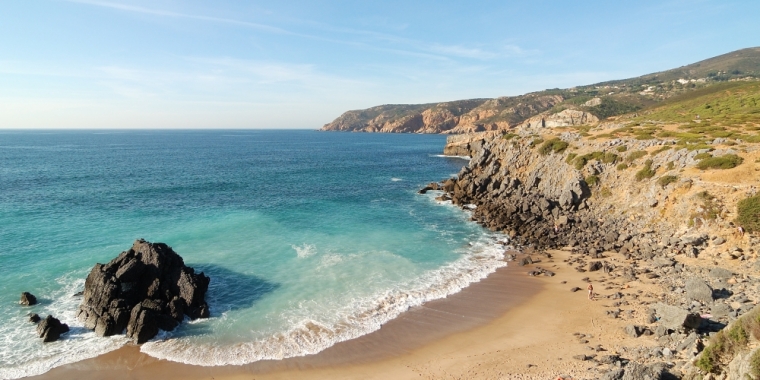 Description
It is very much the continuation of Guincho Beach, though less frequented not only because it is smaller but also due to its difficult access routes. It is characterized by its strong swell and high winds. A beach with a truly natural landscape.
Activities: Surf, kitesurf
Length of beach: 0,1km
Safety: Beach lifeguard/flagged (in bathing season)
Facilities: Medical Centre/First Aid
How to get to the beach:
By car - Guincho Road N247, turn left after the bridge; or via the Malveira da Serra Road, turn right before the bridge
By bus – take the bus to Guincho and walk to the beach
Access to the beach through a stairway.