Azarujinha Beach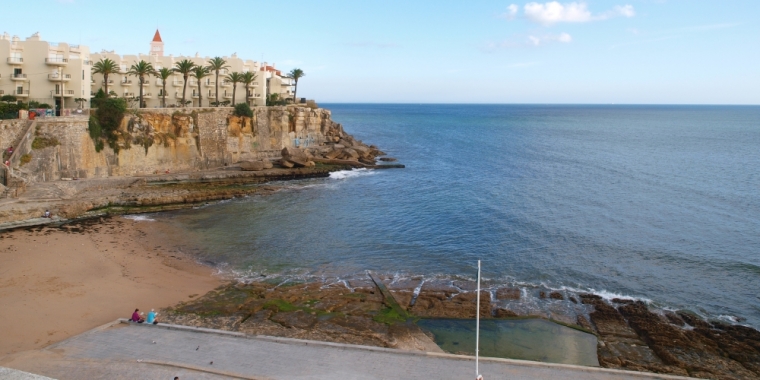 Description
Tucked away in a corner, it is surrounded by cliffs filled with buildings, creating an intimate atmosphere.
The rocks that surround the bathing area form a natural amphitheatre. The beach can only be accessed on foot, through the stairs located upstream from the beach or via the seaside promenade coming from Poça Beach.
Due to its geographical constraints, there is no parking.
Length of beach: 0,045km
Safety: Beach lifeguard/flagged (in bathing season)
Facilities: Medical Centre/First Aid, restaurant, bar
How to get to the beach:
By car – take the EN6 - Marginal – or through the inside roads of S. João do Estoril. Park in a designated area and walk to the beach, through Poça Beach.
By train – Exit at Estoril train station and walk to the beach.
Access to the beach through a stairway.