Guincho Beach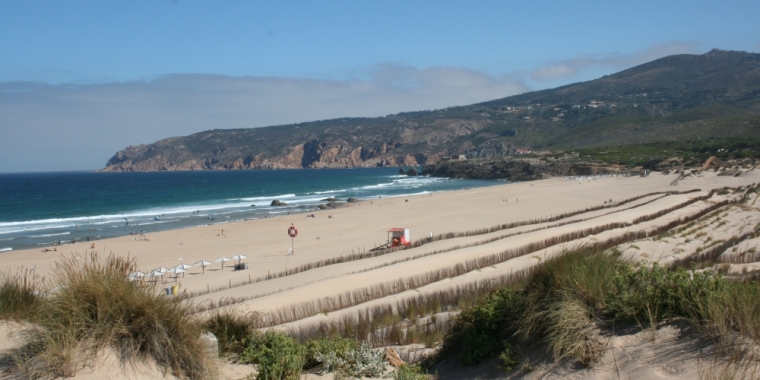 Description
It lies between the rocky outcrops: Ponta Alta and Ponta do Abano. With a huge expanse of sand, both in length and width, it is considered one of the largest beaches in the country with the highest number of bathers.
It is characterized by a strong swell and strong winds and is one of the best beaches for extreme sports and windsurfing, where several international competitions are held.
Given the nature of the wind, one can observe the "Guincho-Cresmina" dune system in the southern part of the beach, which is highly dynamic from a geological point of view.
Activities: Surf, windsurf, kitesurf
Length of beach: 1km
Safety: Beach lifeguard/flagged (in bathing season)
Facilities:  Medical Centre/First Aid, restaurant, bar
How to get to the beach:
By car - Guincho Road N247 or Malveira da Serra Road
By train - Exit at Cascais train station and take a BUSCAS (Bus service. More information here!).
By bus - Take a BUSCAS (Bus service. More information here!).
Access to the beach through a stairway and ramps.